Capers in Crouch End
Posted by

Steve

on

Monday, 21 April 2014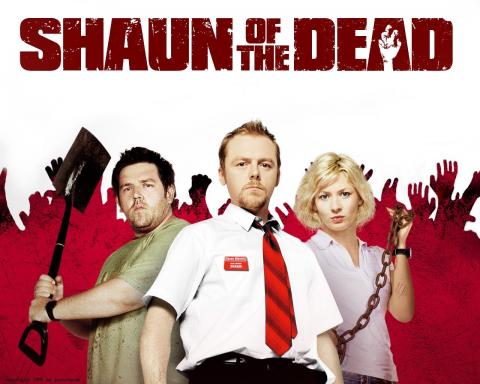 Hello again!  Want to hear something spooky?  Some clients recently booked an all day tour with me, Ann, her grandson Bailey and best friend Jackie, from the USA.  It was a pleasure for me to be able to show them the sights, sounds, smells and tastes of London, and I never cease to have a great time myself!  After we had got to know each other Bailey commented that he was a fan of 'Shaun of the Dead' and requested a drive round Crouch End where it was filmed.  As I always encourage my clients to ask for specific things they would like to see in London, I was only too pleased to oblige.  We had a stop for lunch at The Grenadier Pub so I could check out some details of locations we could visit.  By the way, The Grenadier is another story – this is a pub which is haunted by an officer of the First Guards, every September, who was caught cheating at cards and was flogged to death.  While we were in the pub I had a chat to the landlord and asked if he had ever seen the ghost.  He replied that he hadn't, but whilst cleaning the bar area early one morning he popped upstairs for something and on his return found the hoover had switched itself on!  Whooooooooo!  But that's not the only spooky part of the blog.
After a great lunch off to Crouch End we went.  We found the location where 'Shaun' lived as well as the street where he trips up the kerb going to the shop every morning in the film.  I decided to add another location to the tour known as 'Suicide Bridge' which is high up above Highgate with a great view of London.  We parked the cow cab and walked a few meters when we noticed some filming taking place.  The group of actors were dressed in big ears and duck feet so we decided to investigate further.  We approached them and they told us they were filming a film due out next year called 'Absolutely Anything', directed by Terry Jones and Simon Pegg!  We all froze!  What a coincidence to be there on the very day of filming - the only time I have ever taken clients to Crouch End on a tour!  We saw Terry Jones, but unfortunately Simon Pegg had just left.  We were all amazed but Bailey especially loved it, and I was happy he had experienced more than just seeing film locations
Nothing is too much trouble to incorporate into your London Cabbie Tour, just leave it all to me, I relish a challenge!